GREGSCARF
is a brand created in Portugal in 2013 by Giorgio & Sabine, an Italian-German couple.
The Gregscarf is a unique scarf that fully reflects the spirit and taste of its creators: eccentric, classic or trendy, sporty or elegant.
All models are made with fabrics of the highest quality and are produced in Portugal exclusively by hand in limited editions.
" We don't follow fashions or seasons, but only our inspiration! "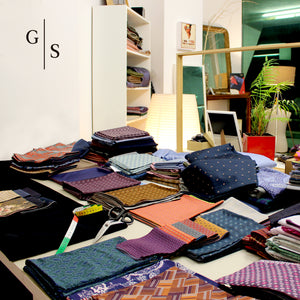 Handmade with passion
in Porto, Portugal!